Whovians and fellow nerds rejoice! Now you can have your Doctor and eat him too with these Doctor Who 3D Printed Cookie Cutters.
These baking wonders were crafted by a geek genius and include Daleks, the Tardis and even Weeping Angels (don't blink!) Of course, if the Doctor's enemy counterparts don't suit your cookie needs, you can always bake up a batch of the Doctor himself — available in both the 10th and 11th reincarnations.
It's obvious: These fandom friendly cookie cutters are a kitchen essential for any Whovian bakers out there.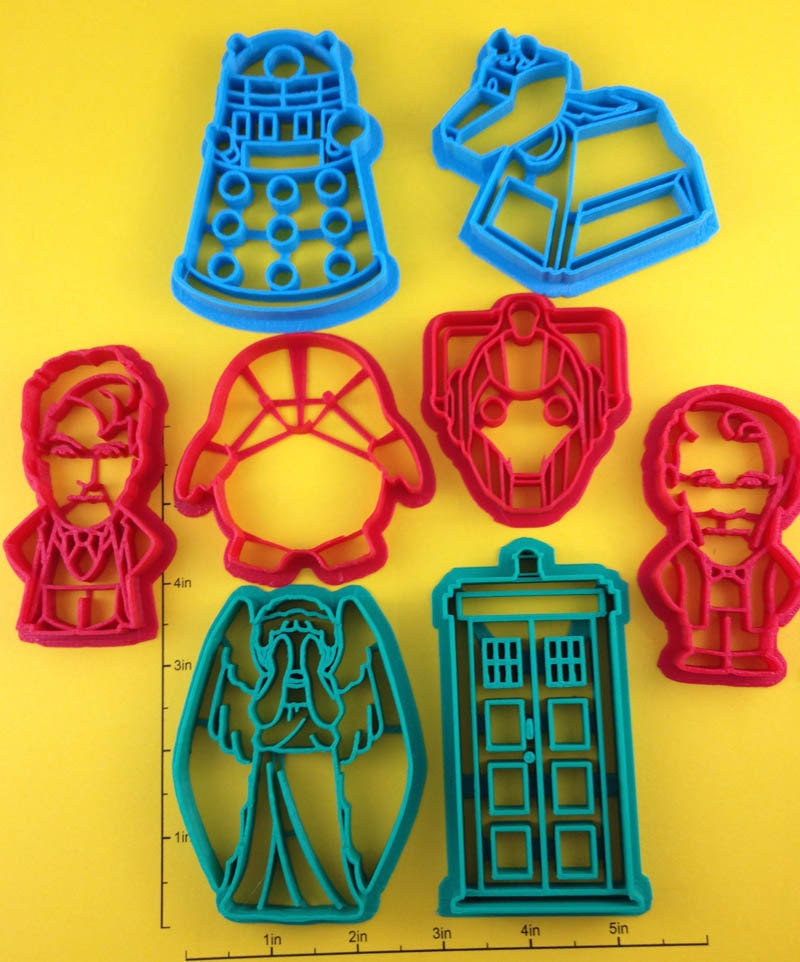 Doctor Who 3D Printed Cookie Cutters $6.50 @ WarpZone Etsy
H/T The Mary Sue