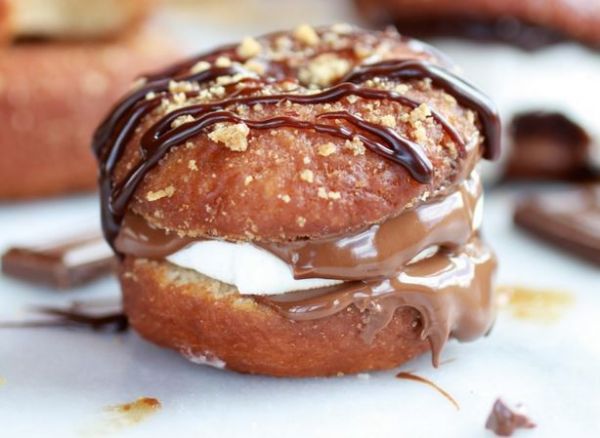 Who in the hell was genius enough to wake up one morning and think, "Hey! I know! I'll mix s'mores, donuts, and alcohol!"
Homemade beer marshmallows. Graham cracker donuts. Dark chocolate. Hot fudge. Nope, go home you're drunk.
This sweet dessert hybrid is the brainchild of Half Baked Harvest where you know they're doing something right if they're coming up with desserts like this. I'm just saying what we're all thinking . . . this monstrosity would be all sort of deliciousness up in yo mouf' if you too were "half baked."
You can make these treats at home if you have the patience to make your own donuts and marshmallows. If not just make them the old fashioned way and chug your favorite brew.
That's kind of the same thing, right?
H/T + PicThx Neatorama