Something about the whole served/server relationship turns plenty of people into mindless, heartless pricks. From changing diapers at the dinner table to hiding tips in drinking straws, here's some of the worst things waiters have seen their customers do, according to the fine folks at AskReddit.
_______________
1. Leaving chewing gum on the plate
As a person who cleans dishes 5 days a week, you won't believe the stuff I have to scrape off on peoples plates.
Don't leave your fucking chewed up chewing gum on the plate.
Disgusting.
 _______________
2. Splitting hairs
Splitting the bill into 20 motherfucking seperate checks
 _______________
3. Shake shake shake
It's not really the worst but one that always gets me is the cup shake. I see that your pop needs to be refilled and I will get to it if you just let me put down your food/menus for other table/etc. Do NOT shake your cup of ice at me! It fills me with an unbelievable rage. It's even worse if they shake it as they're asking for a refill. I get it!
_______________
4. Closing time
[…] Don't fucking walk into a restaurant when there is 5 minutes left until they close. We cannot close the restaurant until you leave. This means that the cooks, the bus staff, the waiters and the managers all have to wait on you to get your goddamn hamburger you so desperately needed before we can close. Some people have families. Please if its close to closing time for a restaurant, go somewhere else. _______________
5. Hot hands
when i come over with armfulls of hot plates and go WHO GOT THE SALMON SALMON?? SALMON HERE?! WHO GOT THE ROAST BEEF?? and they just ignore me. i know this is your fucking food. it says so on the chit. i've since stopped playing nice and now i just barge into their shitty little pissant lives and drop the food on the table and let them work it out amongst themselves. how do these halfwitted fuckbrains not remember that "oh i ordered a steak???" makes me want to pour hot fryer oil all over them
 _______________
6. "Don't worry, I'm a good tipper."
Telling me "Don't worry, I'm a good tipper." then leave me 15%. A regular tip is 20%, a good tip is 30% and higher. Come on, get your head out of your ass.
 _______________
7. Couple stalking
There was a very strange couple that were regulars at the restaurant that I worked at as a hostess. They were very much like stalkers to one particular server. They would always ask for her and stick around for hours. They asked her very personal questions and kept acting like they were best buddies with her. The only reason she put up with it for so long was because they would tip well. However, when she started dating someone, they demanded that they had to meet him. They would start calling the restaurant to try and figure out her schedule, which we could not give out. For a short time, she went to work at another restaurant and they followed her there! She would still take them for a short time, but would ignore them as often as she could. After all of this, she just wouldn't serve them anymore.
EDIT: They would also ask her for her number and even suggested she come home with them one night. shudder
 _______________
8. "Could you tell my kids to stop?"
I once had a mother ask me "You see my kids running up and down the stairs and the aisle? Can you tell them to stop?" I wasn't even her server. DO YOUR OWN FUCKING PARENTING! Cause I don't [have] enough to do at the moment. I enjoy my job and honestly like serving MOST people. But I could not believe it when she asked me that. That's not the worst thing, but first one that came to mind.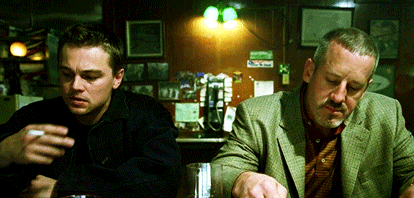 _______________
9. Rainbows and sunshine
Don't change your child's shit covered diaper, on your table. Children don't poop rainbows and sunshine. That shit is disgustingly unsanitary.
_______________
10. Talk about your shitty tips
I can one up you. Dirty open diaper. On tip tray. Instead of tip.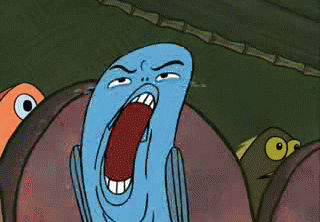 _______________
11. Sharing needles
I understand people are diabetic, but if you need to take your insulin, DO NOT LEAVE YOUR USED NEEDLE ON YOUR PLATE! Waitresses can get pricked! Bussers can get pricked! It can end up in the bus tubs and the dishwasher can get pricked! Take your fucking needles with you!
 _______________
12. Precious moments
I was handling a party of 75 or so at my restaurant, and this little boy kept running to the kitchen (with swinging doors) playing in our BLEACH bucket, and rustling through our silverware. and I had to pry the kids hands off the shelving unit (where he could have gotten whapped by the door, swinging open violently at any moment) while he was SCREAMING. Lifted him by his arms, brought him out into the dining room to his parents who had NO IDEA he was gone!!! uggh…then they laughed!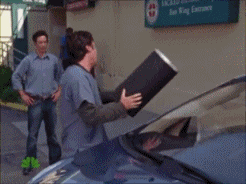 _______________
13. Just as bad as cat calling
Don't whistle at me to get my attention, I'm not a dog.
 _______________
14. 10% off
If you can't afford to leave at least a 10% tip, then you can't afford to go out to eat. It's as simple as that. People really don't realize that waitstaff live off the kindness of strangers. Any time I tell someone that minimum wage for a server is much less than regular minimum wage, they don't believe me.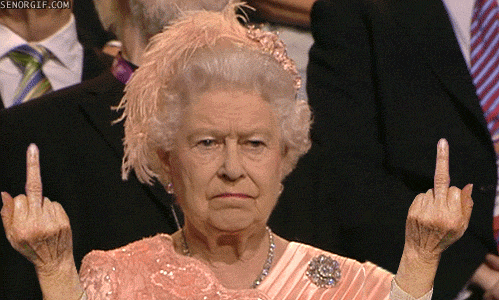 _______________
15. Decisions, decisions
Not the worst, but: If you're not ready to order, fucking tell me you're not ready. Don't make me stand there for 5 minutes while you pretend that you're just a second away from making a decision.
 _______________
When i was around 17 years old, every time my friends and i went out to eat. They would do the most ridiculous things to the servers and bussers. my one friend stuffed a $20 bill. in a straw. Another friend jumped up started to dance and made our server dance with him… sometimes i look back and man oh man how much they hated us LOL
 _______________
17. Like a monkey on bath salts
I had a kid run up to me just the other day when I was working at round table. It grabbed my leg and tried to shimmy up it like a monkey on bath salts. The mother came over and ripped it off of me only to proclaim "Don't you ever touch my child again or I'll call the police" Lady, I swear to fucking christ…
 _______________
18. It's the thought that counts?
When people try to help by stacking their own plates….with cutlery and food wedged in between. We have a particular technique to clear plates easily and efficiently, you don't know how to do it. You're not helping.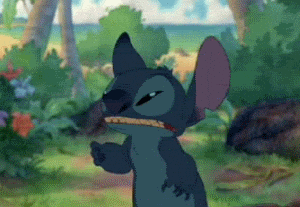 _______________
19. The Lawhd's work
Religious pamphlets are NOT a substitute for a tip.
_______________
20. And the truth will set you free
EVERYTHING. We hate you always, for everything you ask for, everything you meant to ask for, and all the tips you did not leave us.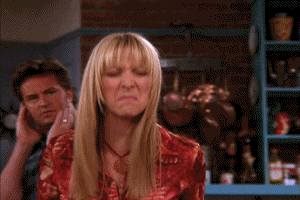 _______________
Picthx wiki